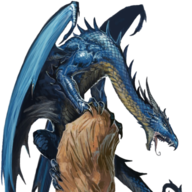 Veteran
Staff member
Founder
Game server maintainer
People were talking about how Sanctuary needs to specialize in something. I'm really starting to agree with this. I don't think we can work off of just being a general forum. Even if it's a very nice forum. So what would you guys like Sanctuary to focus on? Oh, three points to remember though before you post anything!

1. There are some things that will not change at all in the transition. Most notably, Sanctuary rules will NOT be changed with the new focus. And I hope I'll never ever have to change them. A reputation system will also not be added now or ever. Sanctuary will be upgrading, not sidegrading.

2. Before you guys automatically say "gaming", PLEASE keep in mind that gaming websites are everywhere. Our usual focus on freedom to say what you want gives us a serious edge over our other competitors such as the Escapist, but we may need to offer more than that! So yeah, you can still suggest it of course, but be aware of what we're going up against.

3. Our chosen specialization will be fully finalized once we transfer over to XenForo. (At that point, we'll be Sanctuary 3.0.) The site will get a full face lift naturally and we'll soon have so much raw functionality, I'll have to take some months to get completely familiar with it all. XenForo is damn powerful.