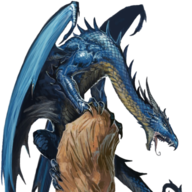 Veteran
Staff member
Founder
Game server maintainer
With the advent of XenForo drawing nearer and nearer, it's time to start thinking about our hosting. We have three options. Well, probably only two actually since I'm pretty sure our current shared hosting isn't going to allow certain things for XenForo to function.

1. (Not sure if this is a valid option yet.) We stick with exactly what we got.

If we do this, setup will be much faster. It'll also be pretty cheap for me. Very very easy to financially support. However, we'll have very limited storage, not very much control, not very much server power, and we'll still be under Netherlands jurisdiction (i.e. the European Union).

2. We upgrade to a VPS with our current hosting provider.

If we decide to do this, we'll have much more control over what we want set up, much more storage, and more server power to do with whatever we want. But it'll be somewhat more expensive, it will take longer to set up, and we'll still be under the EU.

3. We upgrade to a VPS with a hosting provider based in Iceland.

Just like option 2, except we'll be out from under the EU and based in a very freedom-of-speech enforcing country, but we'll also incur a much heavier cost (we're talking like $70 a month), and it will take even longer to set up.

EDIT: Option 1 is not valid. We're gonna be switching to a VPS here. No choice.