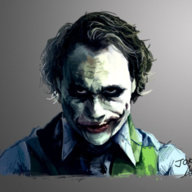 ⚝Future Author of Things✩are✩Looking✩Up v2.0z⚝
Excerpts:
For many of these hawks, support for an attack, even in a preventive war, does not significantly decrease when the story says that the United States would use nuclear weapons that are expected to kill 1 million North Korean civilians.

while "only" 33 percent of the US public prefer a US preventive nuclear strike that would kill 15,000 North Koreans, 50 percent approve.

Across all scenarios, Republicans expressed greater preference for the use of military force than Democrats. This trend becomes even more stark when we tease out those who support President Trump specifically.
Full study
I don't think it will happen, not as preventive. If the escalation resumes, maybe an incident will trigger some response.
USA should find a resolution for the issues with tiny NK so it can proceed to tackle bigger problems.