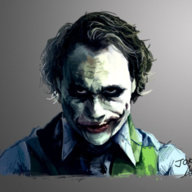 ⚝Future Author of Things✩are✩Looking✩Up v2.0z⚝
Went to check my mailbox and beside a printed leaflet from the Watch Tower Foundation, there was a handwritten letter, by a JW.
I know they usually want to talk and I have seen other leaflets before, but a handwritten letter is a first.
The content is not addressed to anyone in specific, but seems to be made aware of the fact that probably a catholic would be reading it.

The other day I was reading about how it was traditional in Japan for fresh graduates to make handwritten resumes/cover letters for all companies they wanted to apply during job fairs [1]. The act of sending a cursive letter to someone can be quite a signal.

I almost feel like giving the invite for a talk a chance, it is certainly an attractive presentation and the content of the message has some appeal too, but then it reaches for a conclusion/direction that makes it seem like just another flavor and not something substantively different or better than the other ones available.

Still, gotta appreciate the play, quite well done, I will give them that.

[1] Some applicants paid others to make handwritten copies - is this cheating? - but what can you expect.