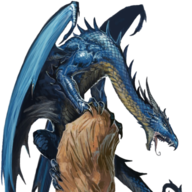 Veteran
Staff member
Founder
Game server maintainer
So if you haven't heard yet, Tumblr will be banning and deleting ALL NSFW content from its site. As you'd probably imagine, some jimmies were definitely rustled by this. The thing is though, I can actually understand at least a little that the reputation Tumblr has as a porn site is actually unwanted by the owners. But as they're quickly finding out, they can't just take a sledgehammer to it all. So what should they do?

Actually, the solution is laughably simple once you think about it. Just put original Tumblr into read-only mode and start a new version of it. At worst, people would simply just ignore the new version and view the old Tumblr. Yeah, some people are still gonna be disappointed about it. But that's just unavoidable. And at least this way, all the old content is preserved.

Perhaps the real question Verizon (the current owners of Tumblr) should be asking themselves is, what can Tumblr offer in this day and age that ISN'T porn? Then capitalize on that. But if they really can't think of anything to do with all that server power and software then maybe they do deserve to have a dying site on their hands. Tumblr can remain profitable and users can be satisfied. But that requires them to actually be intelligent, and with this latest stunt, I see that commodity is in short supply.