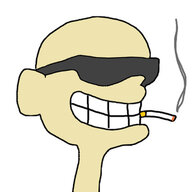 Disciple
Sanctuary legend
Game server maintainer
Going to roll two games into one post because I didn't feel like I had enough to say about either to warrant their own

#6 Naruto Shippuden: Ultimate Ninja Storm 4
Not really much to say on this one. Its bascially just a fighter/brawler set during the final arc of the anime (ten tails arc). Story plays out in a mix of cg cutscenes and what is basically just screen shots of the anime. Combat is alright, nothing fancy or groundbreaking. I did find it to be a little frustrating at points, mostly in the flying sections where it became a kinda shoot'em up where it was hard to tell how my chakra was supposed to regenerate or if an attack was going to hit/miss me, and the final fights with Kaguya who could very easily stunlock you and dealt massive damage. Also wasn't sure how secret techniques (think finishers) were supposed to work. Do I need to be close? Do I need to be far? Who knows, I'd just spam them till they activated. They took a few liberties with the story, mostly just adding extra sequences that weren't in the anime. I don't remember naruto being chased by the ten tails through a trench while it shot lasers, or obito spinning and shooting lasers or becoming a drill. They were there mostly to draw the length out I guess. Its pretty short too, took me about 9-10 hours to bet, and most of that time was just cutscenes.

Overall, thought it was alright. Don't really have much to say other than that.


#7 Raiden V
Yeah not really much to say on this one either. Its a vertical scrolling shoot'em up, which is where my first issue comes in. The screen is cluttered. Very cluttered.
The center of the screen is where the actual gameplay takes place with the left and right sides being taken up with info bars. The left side has the important info, your shield and weapon levels, but that's relegated to the bottom corner. The upper corner has three tabs you can switch through that display other info, all of which felt useless to me. The right side on the other hand is for story related info, none of which is of any use to me because a) the text is too small for me to easily read and b) the dialogue is overwhelmed by the soundtrack. Probably could've adjusted the volumes but I didn't mostly because the soundtrack is great, and I didn't really care for the story too much. It was something about aliens, I think? I would've much preferred them flip the screen horizontally so that I had more gameplay space, but I get they wanted to keep the vertical look of shoot em ups, but I just don't think it transitioned well to a console. It would've helped me see what was going on too, since at times there was so much happening that it was difficult to pick out what was going on. Aside from that, the gameplay was solid. Three different fighters you can pick from, each with with different stats and weapon load-outs. Multiple routes in each stage, though I'm not sure how you pick different routes. Game was pretty short too, but has enough replayability to make up for that. Soundtrack was by far my favorite thing about it, so i'm glad it came with a copy of the soundtrack

Overall, decent game, great soundtrack, pretty good all round.