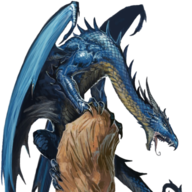 Veteran
Staff member
Founder
Game server maintainer
So this comment I made that I'm about to copypasta here is a response to a comment made on this video's page:
Please consider supporting us on Patreon: https://www.patreon.com/GVMERS Video games – more so than any other form of entertainment – are a confluence of art...

www.youtube.com
I'm going to be honest, I didn't even HEAR about Enslaved until it was way too late. When people ask why these kinds of games never took off in the past, the answer is usually marketing. Nobody even knows the game even fucking exists! And this is far from the only game where this has happened to me personally. Psi-Ops and Timesplitters 3 are both incredible games. Especially TS3. But did I hear about them when they released? Fucking nope. I found TS3 while browsing a pawn shop. Psi-Ops at a used game store. Both years after release. If I was a developer for one of these games, I'd be out for blood. Thankfully, these days, with people more connected to each other than ever, and gaming constantly becoming more and more popular, it's easy now to hear about hidden gems like this, but back then, if the publisher decided to skimp on the marketing, you didn't hear shit about it and the usual result was that the game didn't sell.