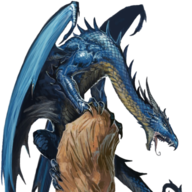 Veteran
Staff member
Administrator
Global moderator
Clan member
I thought of this just yesterday and decided perhaps it would be fun to list the most elemental, demonic, and well-written characters I'd ever seen in games, movies, or shows that are grounded in reality. These are my picks for characters that completely epitomize a single dark element. You can also list some of your own but they have to be grounded in reality of course. Fantasy or sci-fi elements in the game, movie, or show they're from should be at an absolute minimum but preferably non-existent. So, without further ado, let's see who ranks at the top of the underworld.
5. Walter White - Demon of Pride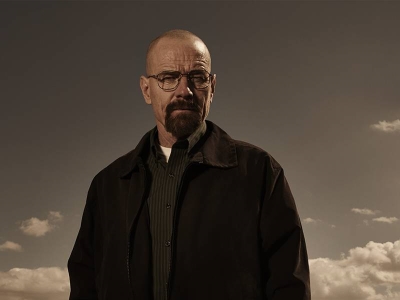 A guy opens his door and gets shot and you think that of me? No. I am the one who KNOCKS.
When we first see Walter White, we see his very humble origins. A chemistry teacher and a lowly car wash attendant. At first, we're right alongside him, nodding with his decisions. But then the darkness begins to loom and those decisions become more and more questionable.
After a while, we begin to seriously wonder if Walter is just making excuses for continually doing the illegal acts he commits. And then it gets worse. And worse. But Walter is seemingly oblivous to it all. He's the big dog and fuck anyone who comes in his way.
And then inevitably, like a house of cards, his decisions begin to come crashing down around him. And all his pride, intelligence, and money soon count for nothing. His family abandons him even and the world is left a generally worse place because of him.
4. Revy - Demoness of Malevolence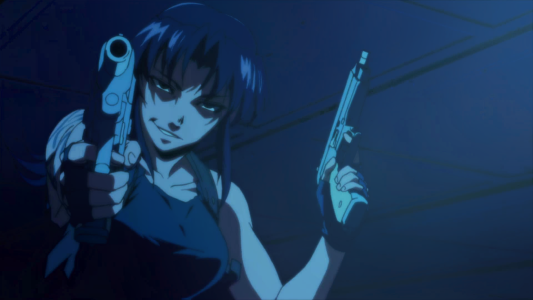 I'll say this once. The next time you decide you're going to tell me what's proper, you'll no longer be one of us. When that happens, I'm going to kill you...
Anger can feel good. Specifically, unleashing it. To unbridle your power and rip through those that you call your enemies. The satisfaction it brings is often second to none as well. The feeling that you get as you smile and utterly dominate what opposes you is a truly unique feeling.
When I first watched Black Lagoon, I wondered for a while why in the hell I was so attracted to Revy. But after thinking about it, it quickly came to me. Revy's appeal lies in her power. She's appealing because she's who we want to be sometimes. We want to act without thought and cause harm to those we think worthy of all our hatred.
And thus we see how Revy deals with everything. Fighting it. Killing it. That's all she knows how to do. It's gotten to the point where she doesn't have any idea how to be anyone else. She's so lost in the blood that even basic people skills go right out the window, leaving a beautiful and powerful but broken and violent murderess.
3. Mal - Demoness of Lust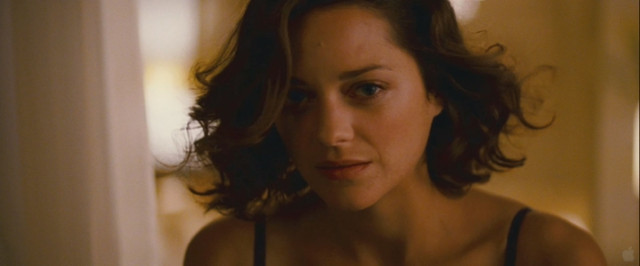 I'm the only thing you believe in anymore.
Our desires can sometimes be truly beautiful things. And there's nothing wrong with just wanting something. But what happens when we indulge that desire too much. When we try to escape from our current world into our lustful dreams, whatever they may be? Then the shadows lengthen and the illusions begin.
Although Inception is pretty grounded in reality, especially given its premise, it's still the most "unorthodox" entry in this list, but I couldn't resist listing this because Mal is such a good example of the temptations we sometimes must face down and not give in to.
As Halliday puts it in Ready Player One, reality can be a scary place, but it's also the only place where you can get a meal. But even if we were completely successful in escaping reality when pursuing our lusts, oftentimes they consume us and blind us to better alternatives. Then we become slaves to them.
2. Vaas Montenegro - Demon of Insanity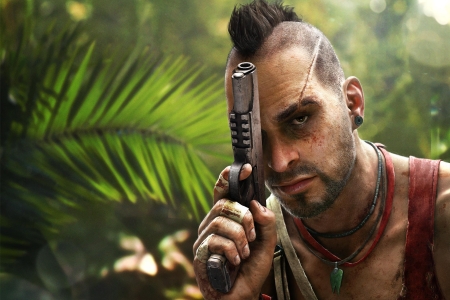 It's okay, man. Hehehe... I'm gonna chill here, man. I'm gonna chill. But the thing is, alright, the thing is I killed you once already. And it's NOT like I am fucking crazy! It's okay... It's like water under the bridge... Did I ever tell you the definition of insanity?
Human beings can be, and often are irrational. And it's not hard to see why. It can be alarmingly easy to ignore reason. There are many reasons for this. Sometimes they're emotional in nature. Sometimes sometimes they have to do with simple laziness. Or maybe even hopelessness.
Whatever it may be though, Vaas has been driven to irrationality, and it shows in his every word and action. Ultimately, his major sin has a little bit of everything in this list mixed in but he's still distinct in one aspect. And that aspect is that Vaas echoes the insane environment he lives in.
The Rook Islands are not exactly a picnic and Vaas, like Brody after him, had to figure out how to survive in such a place. But the irrationality was too much. It broke him. He did survive, but in the end, he might as well have died. Because now, the only thing that's left is an completely broken man.
1. The Joker - Demon of Chaos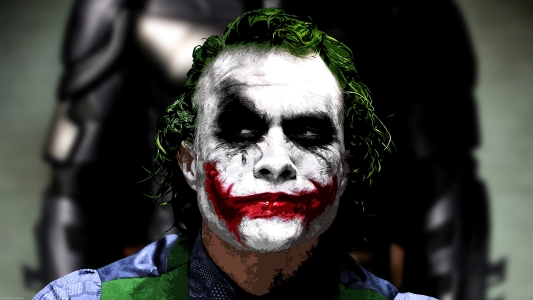 I'll show you. When the chips are down, these civilized people? They'll eat each other. See, I'm not a monster. I'm just ahead of the curve.
Inside every one of us is a little person gently nudging and telling us that, hey, maybe you should just ignore these rules we have. Fuck them. We're all just animals and we might as well just accept that. Look around you. Do you see justice? Do you feel safe? Do you really wanna be meat while the strong eat?
And thus we come to the king of the demons. Heath Ledger's Joker. The one who actually served as the inspiration for this list. And I don't think it's any surprise to anyone that he's the first on this list. In fact, calling him a demon is so appropriate, it actually would make more sense that he were one than not.
As an agent of chaos, he desires to pull down all order he can. To destabilize as much as possible. But perhaps most of all, to prove to anyone he can that they're all just as dark and as evil as him inside. Because some people aren't looking for anything logical like power or money. Some people just want to watch the world burn.