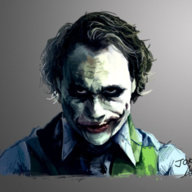 ⚝Future Author of Things✩are✩Looking✩Up v2.0z⚝
Article:
Ethics is key to filling growing gap as technology outpaces regulation — L'Oreal chief ethics officer
Excerpt:
As an example of the importance placed on ethics at L'Oreal, the company holds an annual "Ethics Day," when employees worldwide can ask questions online to CEO Agon, who responds in real-time, without any censorship, according to Lulin. The company has been holding the company-wide conversation for the past 11 years, and it has worked so well that it has been rolled out to regional managers.
If true that there is no censorship and that he does answer honestly, it is a pretty cool event.