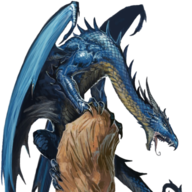 Veteran
Staff member
Founder
Game server maintainer
One of the big ones is that we won't be recognizing actual clan members anymore. Or at least not for some time. It just makes no sense right now to draw a distinction between who's a clan member and who is not. What does it even mean right now? As such, the clan member title will be disappearing, and the old clan ranking system that nobody used or cared about will be archived. The Personnel & Servers sub-forum will now just be called the Clan Servers sub-forum.

So, who's a member of the clan? For now, if you play on our servers, you're a "clan member". If you're on our Discord, you will receive a free Sanctuary forum account. Simple. Done. Note that server maintainers will still be recognized as distinct of course, and as a matter of fact, I'm going to make a new title for those people.

In a very similar vein, I will also be making a title for those who are currently contributing to Sanctuary in some way through their time and/or money. And finally, I'll be making a title for those who've been with us these long years and who've supported us. You the real MVP. The title will be given out today/tomorrow, and then after that, no more. I'm open to suggestions as how the title should read, by the way.

Anyway, I feel these titles make much more sense than the former arbitrary clan member distinction we used to make. If you have any questions or suggestions or complaints, let me know down below. Until then, we'll see you on the servers!

EDIT: It's done.
Last edited: