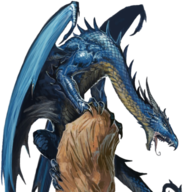 Veteran
Staff member
Founder
Changes:
- N/A
Removals:
- N/A
Additions:
- Added the "In My Opinion" sub-forum for reviews.
Notes:
The following thread prefixes are currently available for the In My Opinion review sub-forum...
Appliances
Arts and Crafts
Books
Cinema
Drugs and Pharmaceuticals
Electronics
Fashion and Luggage
Food
Furniture and Home Decor
Games
Garden and Outdoors
Musical Instruments
Office Products
Personal Care
Pet Supplies
Science and Industry
Services
Software
Sports
Toys
Vehicles
Weaponry
When making a thread in the sub-forum, you will specifiy a thread prefix, the price you paid for the product and the quantity, and an overall product rating. The rating is optional. Price and quantity is as well but it is HIGHLY recommended that it be filled out. Remember that XenForo has incredibly powerful filtering, sorting, and searching tools. You can order and filter the threads in just about any way you like. Also, if you would like any of your past threads moved to this sub-forum, let me know which ones you'd like moved specifically and I'll do the rest. And one last thing. The sub-forum is set to update the thread order only when a new thread is created. New posts will not bump threads. If anyone at all has an issue with this, let me know and I'll set it to bump threads with new replies as well like it is normally.
Last edited: