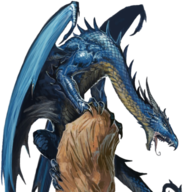 Veteran
Staff member
Founder
First things first. I'd like to add a subtitle to our long-standing site logo. As Sanctuary accumulates more and more content and guides and as we start hosting events and tourneys, I think more and more people are going to come ( ͡° ͜ʖ ͡°) here to just see something really quick and then leave. Which is actually fine, but I also really think we should make it more clear what the site goals are right in the logo so people don't have to view an entirely separate page just to see what the site is very basically about. I think I brought this up a while ago but it got voted down because, uh... I don't remember at all. I think you guys just wanted a clean logo? And if Sanctuary were much more well-known, then I would absolutely agree, but nobody knows who we are right now. And let's be quite honest here. Very few people are gonna go to the FAQ and read it. Or at least, they won't if they don't even know what we're basically about.
I think I'll just duplicate the default Night Mode theme, insert the subtitled logo into the duplicate theme, and make that duplicate the default, so if people don't like it and if they're using Night Mode, they can just switch out to the clean logo. Seems to be the best of all worlds. As to WHAT the subtitle will be, the jury's still out on that.
And next, we need to choose our next game server. I think I'll probably be paying for it. At this time, me and
@M0nke3
really want to start up the old Minecraft server again. I know
@gaijinkaiju
also would be down for that. We have all the old server files and we have two possibilities for a host. We can do our old standby which we've used for both UT2004 and El Dewrito, EliteGameServers. Or we can do Nodecraft, which we did in the past for Garry's Mod, which is cheaper and higher quality BUT doesn't support even half the games that EliteGameServers does, so for our intents and purposes, Nodecraft pretty much only does Minecraft.