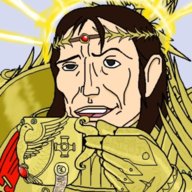 Disciple
Sanctuary legend
Sanctuary contributor
Messages

380
Occupation

Cookmaster supreme
Time and Date

August 21, 8 PM GMT
How will others meet exactly?

Join Elysium server, will throw a call on Discord server 15 minutes before joining.
Hey kids, we are gonna do some Classic WoW after several months of inactivity and get ourselves some nice loot in a dungeon, it will be rad. The time of play is open for debate if anyone needs some adjustment I just put that because I felt it balanced out with the different time zones we all live in, so comment whatever works best for you if you need adjustment.