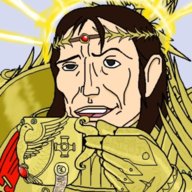 Brother Sharp
Sanctuary legend
Sanctuary contributor
Messages

437
Occupation

Cookmaster supreme
Time and Date

Sunday March 27, 9 PM ART, UTC -3
How will others meet exactly?

Join Elysium server, will throw a call on Discord server 10 minutes before joining.
Alright lads, I'm gonna be playing tonight and was wondering if anyone else is interested in joining for a session, so I'm throwing a little thread here giving you the time. I'm gonna be starting at 9 PM ART (Argentina time) which translates to UTC -3 for anyone else looking for the time difference, see you there.