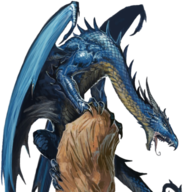 Veteran
Staff member
Founder
I was thinking a couple days ago with that thread about where our USD should be spent, and during that, I had an idle thought. If Sanctuary was taken down for whatever reason, and later I wanted to start the site back up, how could I do so and verify without using any other website that, yes, it is actually indeed me starting the site back up again and not some other rando? It took my monkey brain a little bit to think of something, and while I did think of a solid strategy, I'm sure it's perhaps redundant with some other method of verification that already exists out there, so I need someone to tell me if I'm being stupid or not.

Basically, how it would work is, I would make a very simple text file with some word in it. Doesn't matter what the word is. (On second thought, the text file may not even be needed at all, but whatever. I'll just leave it in for now.) After that, I would make a VeraCrypt container and put that text file in there. And the password for that container would be something I would memorize and only I would know. I then upload that container as an attachment and make it available for anyone and everyone on Sanctuary to download. Then, once I decide to start the site back up, to verify that it is truly me, I can provide the password to that container. And this is fully repeatable too. I can just make a new container with a new password I memorize and then attach that container in the very same post that I give the password in.

Of course, any other user can also use this method so identities are preserved no matter how badly Sanctuary is hit or if user accounts or even emails are hacked or shut down.