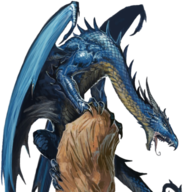 Veteran
Staff member
Founder
I think people keep forgetting that scalpers are a thing and I'm pretty damn sure they're trying desperately to make 2020 happen all over again, but it's just not gonna happen. I think we WILL see a spike in sales when December finally rolls around, but beyond that, come January, sales will hit a major slump. And we haven't even truly seen AMD's offerings yet.

Consider this graph of price for one of the most common modern GPUs. The 3060 Ti.


If we scroll down to the pricing history, we see that the 3060 Ti hit a clear peak in Sept. 2021 all the way to January 2022, but after that, it's been dropping hard and fast all year. Right now, you can go on Ebay and find a very nice condition used one for about $320.

But you know what? That's just one card. Let's see Paul Allen's card.


Hmmm... 3080 plummeted off a cliff to $700 and it's been holding steady there ever since. And you can get one for much lower too on Ebay. I saw one listing for an EVGA 3080. $580 dollars. Oof. So... Are these 40 series cards ACTUALLY selling? Technically yes, but probably only to scalpers. And is the great graphics card apocalypse of 2020 gonna happen again? Hahaha... No. We may see a bit of it during the usual Christmas rush though so be prepared for that.