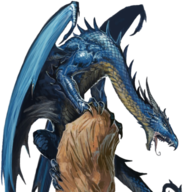 Veteran
Staff member
Founder
The transcript is pretty much complete. Just need some people to tell me what they think and to catch any spelling and grammar mistakes.
Contents
1. Introduction / Who I Am
2. Why You Want Linux / Why Linux May Not Work For You
3. What Truly Separates One Distro from Another / What REALLY Makes an Operating System "Like Windows"
4. The Best Linux Distro for Windows Power Users / Why Not Other Distros
5. Why MX Linux Specifically
6. Philosophy of Use
7. Booting Options / Which ISO to Use
8. First Run and Install
9. Important Things to Set After Install
10. Linux Folder Structure
11. Basic Linux Terminal Skills
12. Secret KDE Hacks for MX Linux
13. Software You'll Probably Want / Distro Honorable Mentions
14. Conclusion
Ok, I'm sure you've all seen videos about how to get started with Linux. They're damn near everywhere at this point. Perhaps you've seen several. Or maybe I'm lucky enough to catch you just as you're first starting your Linux journey. Whatever it is though, you're probably wondering why you should watch my video over the many others that are out there. Well, it's because I've seen those videos as well, and WAY too many of them have problems, sometimes very big ones.

A quick note by the way before we proceed. When I say a Linux distro, I mean a variant of Linux. There's more to it than that but we'll get into that later.

As someone who has been screwing around with Linux off and on for years before finally settling and installing a Linux distro onto my main workhorse desktop and using that for a little bit as well, there are certain key things that I REALLY wish someone would have told me or warned me about. For example, I was told Manjaro was one of the great beginner Linux distros. Spoiler, it was not. But don't worry. We're gonna cover all of this soon. But let's first talk about who I am and where I'm coming from here.
For at least the past two decades, I've been a power user of Windows. I started on Windows 98 SE and used all the versions from there all the way up to Windows 10. Windows 10 was my breaking point and when I finally decided to begin the transition to Linux for real instead of just using it as a tool or a toy. By the way, I did a HUGE video on Windows as a final goodbye to that OS which puts together all the important things I've learned about it over the years. You can find that in the links below. (
https://intosanctuary.com/index.php?media/the-one-microsoft-windows-video-to-rule-them-all-arnox.22/
) Like this video, the Windows video has a freely available transcript you can just read as well, but hopefully, I can keep THIS video at a relatively much shorter runtime since I don't have to go over eight different operating system versions.
Anyway, enough self-promotion. From here on out, I will be talking about how to get into Linux from the perspective of someone who's been using Windows for decades. If you're coming from a Mac though, I don't have anything specifically for you and this may not be the video for you. Sorry.
Last edited: