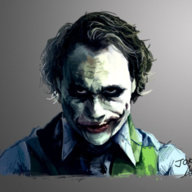 ⚝Future Author of Things✩are✩Looking✩Up v2.0z⚝
[...] comments sections are not a zeitgeist of our culture, nor are they a populist reflection of public sentiment. Selection bias and the online disinhibition effect means that the voices of cruelty and hate will always reign, and the voices of reason will sink — or merely not post to begin with. As slanted cauldrons of hate, comments sections do not epitomize the Western ideal of "free speech" in any way. Time to end them.
Link to the full article
.
---
I think that removing comment sections won't matter, people will just post their comments on their preferred silos and bubbles.
Which is great, as I would rather deal with the disinhibition effect on full force than the inhibition effect that governamental institutions create with full force offline and online.