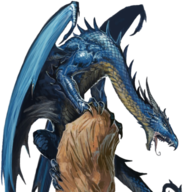 Master
Staff member
Founder
@Vendor-Lazarus
brought up a point in chat a little bit ago that kinda started a train of worry. Specifically, Pine64, the company that makes the PinePhone Pro, is based out in Hong Kong. It's a non-profit company that is privately owned by TL Lim that contracts out employees from Syabas Tech which is also owned by TL Lim. Now, according to
this Reddit post I found,
Pine64 is neither Chinese-owned or operated. It's a bit questionable of a conclusion considering just how much China is trying to shove their collective cocks into Hong Kong in general, but still.
That isn't all though. There are other supporting evidences that Pine64 is free from Chinese meddling. For one, the drivers are entirely open-source. And for two, the schematics
are available.
Now, with that said, let's be extra, extra paranoid here and just assume rather wildly for a second that the firmware is secretly doing its own thing and communicating with Chinese servers. Even if true, there are physical hard switches that allow one to utterly disable many components in the phone at your leisure. And finally, since I don't live in China and never plan to go there, they're not gonna have any legal/civil interest in me. The United States however... That's what I need to worry about. So even if there were no hard switches and that all data was getting sent to China, again by the way, a wild assumption, it wouldn't actually matter too much in terms of security in the United States.
So, my personal verdict here is that for my purposes, the security of it fully checks out.