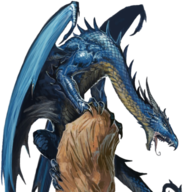 Master
Staff member
Founder
As people here know, I can be a serious fan of shows and movies that tackle the darker side of life. Black Lagoon, The Dark Knight, Fury, John Wick... But that was actually not why I was originally drawn to Mr. Robot. I'd heard many times that it had incredible accuracy in the Computer Science department. Being a nerd, I felt I needed to take a look. But what I got was much less a fun and slightly dark romp into the lesser known side of espionage and computer hacking, but Breaking Bad having a threesome with Fight Club and Silicon Valley. Actually, this show feels much more like Fight Club than anything else, ironically.

When I finished the first season, I was impressed with the writing and acting, but it also heavily depressed me. I set it aside. But then I really began thinking about how this show portrayed practically everything and everyone in it. There are no good people here. Almost everyone's lower class scum or some corrupt fat cat with too much power. There seems to be no middle ground.

Normally, I wouldn't mind such cynicism if there was a light of some kind at the end of this tunnel, or even if there was some kind of epic rebuttal towards the middle or end (see: Rock's epic verbal beatdown of Revy). It also wouldn't have been so bad if it was just a 1 1/2-2 hour affair as it was with Fight Club, but Mr. Robot's cynicism just stretches on and on and ON for no discernible reason. I cheated and looked ahead some to what future episodes had in store after Season 1, and it was like a broken record. Doesn't this show have anything else to offer but unrelenting negativity? Is this really what we as a society need right now?

Perhaps that was the point of it all. Maybe Sam Esmail, the series' main writer, intended the audience to get fed up with this worldview. To present it in such an unrelenting way that we'd sooner or later reject it. But if that was the intention, that was a pretty bold move there, Cotton. Now, at first, I wasn't going to write anything about this show, but it got me more and more annoyed with it the more I thought about it, and after that, I kinda had to say something. At the end of day, Mr. Robot's like that emo kid we all had in our classes that seemed to have nothing better to do than to go around raining on everybody's parade in a pointless display of alleged intellectual superiority.

There's a difference between being realistic and not trusting anything or anyone. You can realize the truth of things without crying in the corner and hacking into people's Facebook profiles. There is indeed darkness in the world, but you don't beat it by spewing out venom and distrust. You look for what's true and help others out as much as you can.
Last edited: