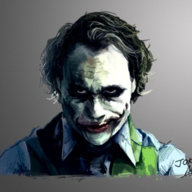 ⚝Future Author of Things✩are✩Looking✩Up v2.0z⚝
Just because I like to hear a wide range of opinions, I follow the blog of this anti-porn non-profit called "Fight the New Drug", as well as the article about it on Wikipedia.

Everything they have published up until now has failed to impress me.
The fact that the funding is plentiful and comes from mostly Mormons is a salient point.
People trying to remove that from the wiki article makes it even more interesting.
The timing of a proposal to delete the page is even more suspicious, as it could be interpreted as scorched earth strategy - "if I can't have it my way, no one shall have it".

I don't follow other Mormon related puppets, so I don't know if this is the usual. I will keep following this to see how it unfolds.