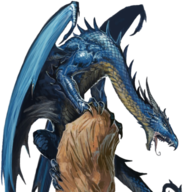 Veteran
Staff member
Founder
Original video creator(s): Arnox - script writer, video maker
Creator's description: After more than 10 years as a voiceless admin in the shadows, I finally do a voice reveal. On a shitty webcam mic.
Thumbnail source: Great Point Light, Nantucket Island
Totse2 Stencil and Image by Shere Kahn (presently MIA)
Hey, guys… This is Arnox here, owner and maintainer of Sanctuary, and this is my voice reveal dedicated to those who've stuck with and supported me and the site for all the time that we've been around.

For the past 11 years, I have maintained unwavering anonymity online. The only exception to this had so far only been restricted to MySpace WAY back in the day. Thankfully though, those records are long gone now. Shortly afterwards, I found totse, and also very quickly on, totse2, and from there, I had it beat into me thoroughly that identification meant bad things. Of course, doxing wasn't really encouraged back then at all and was even looked down on in most cases, but regardless, the more unsavory elements on the site did it anyway.

After totse2 shut down, and I founded Sanctuary, I had anonymity beat into me even more as I experienced the Zoklet crowd and how doxing-happy they were. Also thankfully, the days of hosting that community are long since over now. Nevertheless, anonymity had since been ingrained into all my internet habits and still mostly is.

I bring all this up because I want you all to have an idea of what this voice reveal means for me. For most outsiders looking in, a YouTuber's voice is very much a whatever thing and is even expected, and mostly for good reason. But coming from the crowd I've come from and breaking an over decade long silence is pretty unheard of.

So why am I doing this now.

Well, for several reasons, but the biggest by far is that I want Sanctuary to succeed, and I am willing to go quite far and to sacrifice a lot to see this thing through. It's rather hard to connect to an account on the internet that makes regular text posts and nothing more. We humans need something, well, human to connect with, and a voice provides that, at least to a minimum degree.

So that's all. There's no big rant or questions asked or moral lessons in this video. I just wanted my first video out to be a simple one and, again, to thank everyone who has kept the support going throughout the years. This video is for you in deepest thanks, and this voice reveal is for Sanctuary. I hope above all right now that one day, Sanctuary will succeed. But until then, I will remain, and I will paddle this damn row boat upstream for as long as I have to.
Last edited: