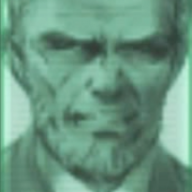 The Actual Hero
Sanctuary legend
The following is based on a dream I had based on all the anime that
@Vendor-Lazarus
is having me watch.
I may have been under the influence of alcohol during the writing of half of this, so apologies in advance. This was not proofread for errors.
---
"...And above all, you must never give up! Pray, remember these values and pass them down to others. They may destroy our bodies, but our ideals will live on. The King and the Prince, they will survive through you."
"Princess! Don't leave us!"
"I must. I am duty-bound to save my people. Take this pledge, as I pledge unto you this oath."
With tears in their eyes, the soldiers pledged their hearts to the princess, who, taking up her silver rapier, turned to fight the Demon King's army. Using an ancient power, she sacrificed her life to end the war. Though the kingdom lay devastated, those few soldiers faithfully carried out their oath and began to create a new kingdom, one where demon and man could live in peace.
The curtain fell, the actors returned to the stage and took their bows.
I was sitting next to the family of the lead actress, the Princess, whose real name was Ria. I was invited by her and her family to attend, and even drove with them on the way over. The mother had concocted some matchmaking scheme, where, after the play, I was to hurry and get a bouquet of flowers from the cooler in the trunk. Then, when we all met in the lobby, I was to present them to her, as if I were my idea. I had no idea of theater flower-giving etiquette, so I thought it best to follow their lead.
I was in the parking lot, with the bouquet in my hand. It was late out, and dark, so I could see the stars. One streaked across the night sky, leaving a trail of light, but I had no wishes for it. I was pretty content, happy even.
Returning to the lobby, the crowd of people that I had to squeeze through on the way out had only grown, now that the actors had returned from their dressing rooms and joined their waiting families and adoring peers.
Raising the bouquet over my head in an effort to save it from getting crushed, I waded through the crowd until I found her. Each actor had their own little circle of family and friends surrounding them, like eddies in a river, but Ria's vortex was the biggest, being one of the most popular girls in school. There was a reason she was the lead actress, after all. She was pretty smart, and pretty talented, and pretty. Not only was her family there, but her girlfriends and even male admirers formed her whirlpool. She was already cradling a bouquet in her arms, causing her mother to give me a panicked look, as if her whole plan were already in ruins.
She was still in her Princess costume, a flowing garment of white with a band of red coming down from her left shoulder, joining a band of yellow from the opposite side to cover her chest. She had a mole that I'd never seen before, on a bit of exposed cleavage, on the left, that I tried not to look at, or think about. I tried not thinking about it so hard that I didn't notice how she had handed off the other bouquet to her mother, and grabbed mine.
To the horror and anger of her girlfriends and suitors, she had hugged me, a fact that I only had time to process after it was already over. When my brain caught up, she was leading me by the hand through the crowd, after saying something about needing to put these in water. Moments later, we were in her dressing room, or rather a single dressing room shared by all the other actresses. The others were in the lobby, so we had the room to ourselves.
The bouquet already had a plastic reservoir of water in it, but, for some reason, she had an empty vase ready and waiting to go. This was probably part of the plan that Ria's mother had prepared in advance, to get us alone together.
I liked her, sure, but we grew up together. We used to bathe together. She was more like a sister to me. Through adolescence we drifted somewhat apart. She traveled in her own circles and I traveled in mine. She grew prettier and more popular, and I was just "an average". She was out of my league for me to think of her in that way, but we were still familiar enough so that we could walk home together without thinking about it. But did she always have that mole there?
Now it was just the two of us, and she was twirling around, in full makeup and a princess dress with a neckline that the school dress code would have never normally allowed, in a dressing room.
"How do I look?" Ria asked.
"Pretty", was all I could muster. Most of my brain was otherwise occupied with reading the room and exploring the branching possibilities that such a situation creates.
"You know…", she began, looking more nervous than she ever did on stage. "There's a tradition among the drama club where, after opening night, whatever happens in the dressing rooms, stays in the dressing rooms."
Yes, this was one of the possibilities that I was mentally preparing for.
Turning around, she revealed a shoulder. "This dress has a zipper on the back. Could you get it?"
At that moment, my thoughts were not of that which was in front of me, but rather, I felt overflowing love and thankfulness towards Ria's mother, who devised this plan and put us in this situation. Right then and there I mentally vowed to care for her, in her old age, as if she were my own mother, nay, as if she were a holy woman, and I her devotee.
An earthquake brought us together, or rather, brought her into me. The vase with the bouquet fell off the counter and shattered, as did many other breakable things in the room. Ria was thrown off balance, and fell into me, and I, into the wall behind us. Before I could ask if she was alright, an explosion deafened me. I had thought that it blinded me too, but then I realized that it was probably just the lights going out in this closed room.
Holding Ria with one arm, I felt for the door with the other, and opened it. A little light seeped in, enough for me to see the connected room, and into the hallway. Something was on fire down the hall. It was moving. It was a person.
I looked at Ria, and she was slumped over, eyes closed, blood trickling down her head, down the yellow part of her dress, and onto my hand that held her by the shoulder. I thought that she must have gotten hit with something that fell. Another explosion and earthquake shook us gently, originating from somewhere farther away, most likely.
My only instinct was to get out of the building. Putting her on my back I charged out of the room, and went down the opposite hallway, away from the burning body. This led to the main entrance of the school, a wide-open area with a tall ceiling and large windows, shattered now. Light from the moon allowed us to see, only the shadows were dancing wildly.
Looking up, I could tell that this wasn't light from the moon, but light from a thousand falling stars. Was this a meteor shower? Is that what's happening? Rocks falling from space, impacting all over the earth, causing explosions and earthquakes? If that's the case, then going outside isn't necessarily safer than inside. No building can withstand a meteor impact, so if one decides to land where you are, you're dead anyway. Still, buildings do collapse, so I ultimately decided to go outside.
Before I could, though, a peculiar shape was silhouetted against the falling stars. It was unlike a human, having one too many limbs, all of them unnaturally out of proportion. The fifth limb, in hindsight, was actually a tail, which it used to climb through the window frames. I entered the bathroom behind me in order to put a door between me and it.
A female voice spoke from somewhere in the bathroom. "Oh no, she's hurt! Are we too late?"
A second, older female voice answered in reply. "Patience. All proceeds as written."
In the dark, I could see two figures at the back of the bathroom, illuminated by the faint green glow of their necklaces.
"Haste! Bring the Princess hither! We shall spirit thee away!", the older voice spoke.
I was about to ask a question, but the noise of the door behind me being pulled off its hinges stopped me. I ran towards the women, the younger of which ushered me into an open stall.
As I turned around, I saw the older one charge towards the door, wielding a glowing-green sword and shield that she didn't have before. I couldn't see, but there were sounds of battle, culminating in an unearthly sound of agony, presumably that of the beasts.
Meanwhile, the younger woman faced us from the entrance of the stall with her eyes closed and her hands in a peculiar gesture, appearing to chant.
"Who are you two? What's going on?" I asked, unknowingly breaking her concentration.
"Shut up! Don't interrupt me or I won't be able to save you two!", she snapped, obviously flustered.
With an upset look on her face, she began again, this time muttering the words of her chant as if cursing under her breath.
Before she could finish whatever it was she was doing, though, the light of her green necklace popped and darkened, as if it were a bulb that burnt out. Something hit my eye, and I stumbled backwards. Ria, still on my back, landed on the toilet seat, while I caught myself against the sides of the stall. My eyes burned. After I wiped them, I could see that it was not the necklace that popped, it was just pierced, along with the young woman's chest, by the tail of one of those things, missing an arm, who was looking down on us from atop the stalls.
The young woman was flung aside, cleaning the tail of a corpse and readying it to strike us. In a futile attempt to save ourselves, I reached my hands out to grab it, as if to catch it as if it were an arrow. I thought I did, at first, because the tail never struck us. It was just suspended in the air, an arm's length away, not moving. The creature howled and attempted to leap away, but it was held in place by its tail, and instead fell over onto the floor. The tail snapped off after being bent at a 90-degree angle, causing another unearthly howl that was cut short by a green swipe of a sword. The older sister had come back, limping and dragging herself against the row of sinks.
She looked at the dead beast, at us, at the other woman, and at the tail, still suspended in midair.
Her composure she displayed when she first fought the beast was all but gone. She was on the brink of tears now, perhaps even on the brink of death, as it looked like her leg was in tatters.
"Pray, forgive us. I fear we have failed you. But not wholly. Fate hath delivered unto you a boon. You have the Aegis with you now. You are the first." And with that, she collapsed.
For a moment, all was still. There were no beasts, no sounds of fighting, no explosions. Just the sound of my breathing. And of Ria's.
Ria! I turned around to face her. She was relatively fine, apart from being unconscious with a head wound. The only new addition to her person was a speck of green glowing liquid on her shoulder. The same liquid that was in the necklaces. I put it together that the liquid splashed over us when the younger girl was stabbed through the chest. Since she was behind me, I took the brunt of it. That's what probably got in my eye.
I thought back to what I saw. A glowing sword out of nowhere, a chant that can't be interrupted. Could this liquid have some sort of power? I looked again at the tail floating in midair, actually almost impaling myself on it as I turned around. Just when I was thinking that it shouldn't be doing that, it fell to the floor.
Could that be a coincidence? Could I have done that?
I thought that it should rise, and it did. I thought that it should move like a conductor's baton, and it did. I thought that it should fly out the bathroom, and it did.
No it's not a coincidence. I'm doing that.
I went to the bathroom mirror to see if any of that green liquid splashed on me. The mirrors were broken, but one of them reformed from the shards on the floor as I approached it, so I could see myself. Yes, a mixture of the young girl's blood and green liquid was over half my face, and from the pattern, it must have gotten into my eye. It was smeared around when I rubbed my face, but that was clearly what had happened.
So now what, my thoughts turn into actions? Is this the boon?
What if I wanted everything to go back to normal, would that happen? If I just close my eyes and wish that I were back in the dressing room with Ria wanting me to pull her zipper, before any of this happened, would it work?
I closed my eyes, and wished.
"Go on. I want you to".
I jumped at the sound of Ria's voice. There we were. The two of us. Ria's exposed shoulder. The lights were on. Everything was fine. Nothing bad had happened.
They say that after a person has a near-death experience, they reevaluate their life choices, and think about how they could do things better. They resolve not to let things go unsaid. They take risks and buy the car they always wanted, even if they can't afford it. They say that you only live once, but these people wholly embrace the concept, after having faced death.
I, for my part, spun Ria around and kissed her. At least, that's what I wanted to do. I only got so far as spinning her around, before I saw the green speck on her shoulder.
"What's all that green stuff on your face?" she exclaimed. "That wasn't there just a moment ago. And your eye. It's green."
And then the earthquake hit. The lights went out again. The vase fell for a second time.
This time, though, I was holding her, so we didn't stumble into the wall, and whatever had hit her head the first time didn't make contact. It turned out to be a stone bust, which shattered behind me.
I wanted the lights to come back on, and so they did. Taking Ria by the hand, we went out near the main entrance. This time, Ria was conscious, and terrified, but not so much that she couldn't follow my lead. Looking up at the meteor shower, I wished that they would stop. This time, I got a sharp pain in my eye, which scared Ria more than the burning body did.
"What happened? Are you alright?" She asked. "Your eye, it's bleeding". When I pulled my hand away from my eye, it was, in fact, covered in blood and dripping down my wrist.
The beast appeared in the window again. I wished for him to drop dead. It didn't, and I got another pain for my troubles as well. Did I use up all my power?
The beast came at us this time, since we didn't hide in the bathroom. As a last ditch effort, I did what worked the first time, I immobilized it's tail. The beast hung in midair, suspended and dangling. None of its limbs were long enough to reach the ground, nor did the tail snap off like the first time, since the angle wasn't severe enough. It just howled and raged ineffectively.
The women kicked open the door to the bathroom, ready for a fight. Instead, I was just kneeling on the floor, and Ria had apparently fallen backwards in fear of the beast. When I turned toward them, there was a moment of confusion before they snapped into action. They dragged us into the bathroom and ushered us into a stall in the back like before, as the younger one began her chant.
This time, the beast did not attack us. Neither I nor Ria interrupted the chant. Green light enveloped us, and we briefly lost consciousness.
---
I awoke on a bed. The place was clean, spacious, and well-lit. I was in some sort of barracks, where rows of identical beds stretched from wall to wall. On closer examination, this was probably a hospital ward, because I was hooked up to an IV, and in a thin gown instead of my clothes.
The younger woman was sitting nearby, staring at me. Now in the light, I could see that she was blonde, wearing sweat-pants and a tank-top, with her necklace on top. Probably not the clothes she battled monsters in. In fact, that could have been days ago. How long was I out?
"Where's Ria?" Was the first question I blurted out.
"First, what's the last thing you remember? It wouldn't make much sense for me to tell you if your mind hasn't recovered yet."
"I was at school. I watched a play. There were earthquakes, a meteor shower, monsters… and then you and the other one pushed us in the bathroom. You were chanting, there was a green light, and then I woke up here."
She pouted. "There was more after that green light. You don't remember that?"
I thought, and tried to remember, but nothing came to mind. "No, just what I told you".
"The Princess is in her own room. You're in the male ward right now. The both of you got exposed to fatal doses of toxic chemicals and we're trying to flush it out of your system." She took an accusatory, annoyed tone. "Can you explain how that happened?"
"You got stabbed by that beast, and your necklace broke and splashed us."
Even more annoyed now, she bends over me. "When was this? I don't remember anything like that happening."
"After that happened the first time, I… guess I went back in time? So the 'you' that's here now wasn't the 'you' that died?" I remembered that I had powers. "I was able to do things. Like levitate stuff."
I tried levitating a bed, and it worked, a little bit. The bed slipped out of my mental grasp after a few seconds. "See? That's because I got that stuff splashed on me, right?" Just then I connected the dots. "Wait, and you're saying that it's a toxic chemical?"
She smiled proudly "Yeah, but it's only toxic to us. People like you are fine with it, just as I suspected. Though the plan was never for you to absorb it like eye-drops."
"Wait, so saving us was some sort of plan? Did you know this would happen in advance?" I said, coming off more accusatory than I meant to.
She looked annoyed again. "You did it twice, so didn't you know in advance too?"
I wanted to argue, but then something else occurred to me. "Wait, does that mean that you two are time-travelers too?"
"Yep! We plucked you from the past to save the future!"
"Couldn't you have saved the past instead, so that the future doesn't happen?"
"That would have probably just created a new, crappier future, instead of this one."
I wanted to argue, but decided I didn't really care about that. "Fine. Can I see Ria? She only got a little drop on her, so if I'm fine, she must be too." But before she could answer, I interrupted. "Wait, did you call her a princess? You know that's just a costume, right?"
She looked like she was holding back a laugh and turned away. Barely recovered, she said "Follow me. Just to be safe, bring your IV too."
We walked through a clean, modern building. It was less futuristic than I would expect, which prompted me to ask what year it was. She told me that she wasn't at liberty to say, which worried me.
We took an elevator up a few floors, and when the doors opened I beheld an extravagant, ridiculous scene. The whole floor was carpeted in plush red. The windows were stained a deep brown, there was a huge, ornate gold fireplace, and in the center of the room laid the biggest bed that I have ever seen in my life. Upon it, Ria waved to me, looking like a doll relative to the size of the huge pillows flanking her. And, actually, the huge dolls flanking her.
The older woman met us at the entrance. In contrast to the blond one, her hair was red, and she wore something that looked like streamlined knight's armor.
"Geez sis, this place looks ridiculous", the younger one said, brushing past her. "Did you make the bed that huge on purpose?"
"My Princess shall want for nothing. Let it not be said that she sufferth the most minor discomfort."
Ria looked like she had been dealing with over-the-top solutions to her "discomforts" all day. The Ria I know would hate being treated like an actual princess.
"Halt, scoundrel!" The older one clapped a hand over my eyes as I entered the room, "You are not permitted to lay thine eyes upon Milady in her private bedchambers."
I must have been on some form of sedative at the time, because otherwise, I would have instinctively used my powers to throw her out the window. It's good that I didn't. Instead, the younger one tackled the older one for me.
"You idiot! Do you know how lucky you are to still have that hand attached to your body! He just told me how he went back in time just by thinking about it! He could kill us all if he wanted to!"
While they were rolling around on the floor, I approached the massive bed. Even at the side of it, she was still a good 12 feet away from me. I had to raise my voice so that she could hear me at such a distance. "How are you feeling?"
She began to crawl across the ocean of bed. She was wearing a loose sort of gown, which revealed a lot as she crawled. "Oh, perfectly fine. I couldn't dare ask for anything else", she gestured with her eyes at the pair. "I heard you were in a coma? How are you?"
"Oh, I was? I guess I don't remember, but that makes sense. Sorry to have worried you, but I guess I have powers now? Do you?"
She was almost to the edge, when both the sisters came between us.
"Now that you're both awake, let us debrief you!" The younger said in a flustered hurry.
"Verily, but pray, but let us do this in a less intimate place. And prithee, keep your briefs!"
And with that, my IV and I were ushered back into the elevator. In my chemically subdued manner, I asked what the big deal was. She didn't answer, and wouldn't meet my gaze.
---
I was given new clothes to wear. Tights for warmth, shorts, a tank-top, and a hoodie. It seemed like something the younger sister would wear for a jog. In fact, these might just be her own clothes. Ria was given a nice, chaste, robe. We met in a room with a whiteboard where the sisters "debriefed" us.
"Listen up! I'm going to do this, because if she does it, it would take forever". The younger one was gesturing towards the older one, who did not look apologetic at all.
"I'm Leona. That's Mayu. First, it's the year 206 AC. After Cataclysm. The year that the aliens invaded is year 1. If we hadn't rescued you from your time, you would have grown up to be great heroes who taught us how to fight back against the invaders, and created the society we have today. Moving on"
Wait, what? No, don't move on, that sounds too important to just skip over. That's what I would have said, if not for the sedatives.
"In the year 150, we discovered Aegis, this liquid which gives us the power to control reality. It's actually derived from the blood of the Invaders, which is why we can't directly exert control over their living tissue. But recently, they stopped sending the flesh-and-blood ones, and started sending machines instead, so our supply of Aegis will eventually run out. Moreover, our genes are becoming more and more incompatible with Aegis. Because of these two problems, we needed a way to get more Aegis and someone who can use it more efficiently than we can, so we started using time-travel.
However, there are limitations to this. One! We can't travel back before 1 AC. Two! Producing offspring with these heroes only messes up our gene pool even more, because a lot of them are our ancestors. It's like inbreeding, or something. So for that reason it was decided to scuttle the time-travel program.
So this is our last chance. We've gone back in time for the last time, and you two, the greatest heroes from the year 1, are our final hope!"
Ria boldly asked one of the questions that was on my mind. "How does time-travel work? If you go back in time don't you change the future as well?"
"Great question! Gold Star!" The younger one pointed at Ria. "Every time we travel through time, we actually go to an alternate universe. So everything that happened in this universe still happened, you still grew up and died as heroes, it's just that we created another universe that you disappeared from!"
I mustered a comment. "How can you be sure you returned to the same universe?"
"I just said, every time we travel, we go to a different universe. It's not the same, it's just similar. There's the original universe that we left from, and the universe we came back to. They're different." She drew an explanation on the whiteboard, showing four branching paths, the original one where we became heroes as a straight line, a branch where they went back in time, but failed, a branch where I went back in time using Aegis and they succeeded in saving us, and new branch that we traveled to.
Ria raises her hand and asks if it's possible to go to a universe where the Invaders never existed.
"Probably, but that's just running away. That won't save lives in this universe"
Didn't you say you just left your original universe? So who cares! You've already run away once!
Ria smiles concedingly "I guess saving one universe full of lives is better than saving none of them."
"Precisely! We measure morals in terms of lives saved! After we save this universe, feel free to save your ''original timeline' from its calamity and live out the rest of your lives as carefree teenagers!"
I muster another question. "What if it takes years to save this one? Our friends and families won't recognize us"
She seemed actually mad at me. "You'll go to a universe you disappeared from, or a universe you never existed in. I don't know, I think it's sentient or something. Don't worry about it."
WHAT IS?
WHAT'S SENTIENT?
Ria patted me on the shoulder as if to say "It's okay, let's just go along with it for now."
"Anyway, your mission is to master your powers, and save this universe's world from the threat of the Invaders. Okay! Training starts now!"
Men I've never seen before came and practically carried us out of the room.
Shortly after that, my IV was disconnected, and I was allowed to sober up. I thought about wanting to slap Leona with a ghost hand, wherever she was. I like to think that it worked.
Last edited: