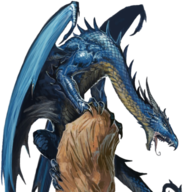 Master
Staff member
Founder
Welcome to
Windows 87
. Compiled by yours truly.
Here's a regular screenshot of Windows 7 Ultimate Edition.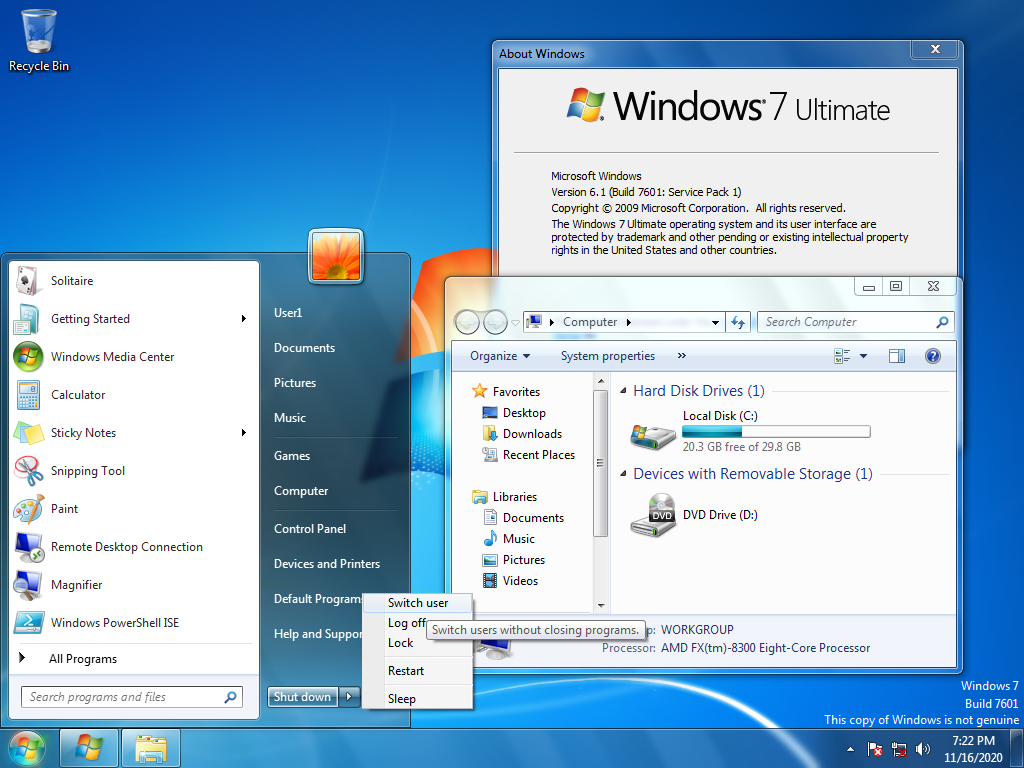 Now here's a screenshot of Windows 8.1 Pro with the Restoration Pack fully installed.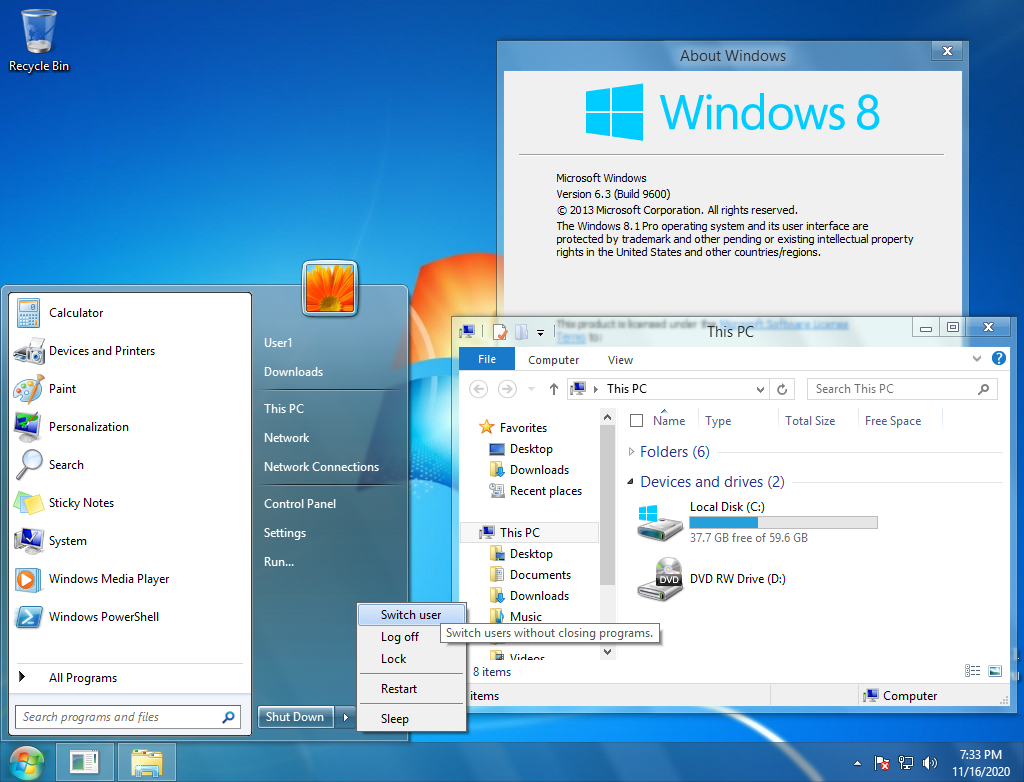 As you can see, this unfortunately isn't a complete 100% 1:1 restoration, visually speaking, but it comes DAMN close. I'd say it's at least 95% true to the original 7. In any case, if you ever had any doubts or issues about transferring to 8.1 because of the horrid interface, this pack should lay your concerns to rest entirely.
This pack restores:
Windows 7 Taskbar and Start Menu (via Open Shell v4.4.160)
Windows 7 Start Menu skin for Open Shell (via WIN7LIKE COMBO RevC start menu)
Windows 7 Aero (via Aero Glass v1.4.6) (Paid product, but only $3)
Windows 7 Media Center
Windows 7 Explorer (via OldNewExplorer v1.1.9)
Windows 7 Games (via Windows 7 Games for Windows 8 and 10)
Windows 7 Gadgets (via 8GadgetPack v33.0)
Windows 7 Default Wallpapers incl. All International Versions
Windows 7 Theme Sounds
Windows 7 Default Themes incl. All International Versions
Windows 7 Aero Cursors
Windows 7 Default User Account Pictures
Windows Update Functionality (via wufuc v1.0.1.201)
DISCLAIMER: I did not make any of the programs contained in this pack. This pack is not sponsored in ANY way by any of the developers of the programs in the pack nor did I have any hand in developing them. I'm compiling and distributing this pack completely by myself using my own resources.
Last edited: