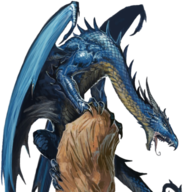 Veteran
Staff member
Founder
It's often said that one man's terrorist is another man's revolutionary, but I heavily dislike this saying as it implies that there's no real difference between the two. There is. Or at very least, there should be. It is a very common tactic for a government to label any undesirables as terrorists, and while sometimes they aren't actually wrong, the term gets passed around way too lightly. Ok then, so what's the difference?

It's actually quite simple. A terrorist attacks civilian targets as well as military. A revolutionary attacks ONLY military targets and will never harm innocents. They fight for their country and not for greed, power, or any material gain. There is one caveat in that a revolutionary may attack a civilian if a civilian voluntarily makes themselves a combatant, although even then, it's questionable. The proper revolutionary will have to make a judgement call if they find themselves in such an awful situation.

Since a revolutionary is no longer answering to the regular law of the land, they, ironically, must be held to an even higher standard than the regular military of that country. They must ALWAYS keep control of themselves, no matter what is shouted at them. No matter how hated they may be, they hold to their values and they do not ever compromise them. They have to be willing to sacrifice themselves if ever necessary and, at the end of the day, the true revolutionary still serves the people of that country, even if they directly oppose and fight against its government.

A revolutionary will try to end a war as quickly as possible. They know that conflict is insanely destructive and should never be unecessarily prolonged. They do not wish for destruction of a country. They wish to remove a problem. Once the problem is removed, they will also return power back to the people as quickly as possible.

This is a rather short essay, but it's also an incredibly important one. To lump terrorists and revolutionaries together is to greatly and unjustly besmirch the honor of those who would sacrifice for a better tomorrow. That is all.
Last edited: