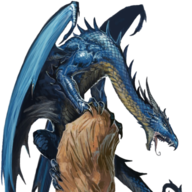 Veteran
Staff member
Administrator
Global moderator
Clan member
It seems every time I hear about people talking about their current financial situation, it doesn't seem to be the price of food or the price of gas or etc. that is the problem, but the cost of housing, and it only seems to be getting worse. Is there really starting to be too much demand for housing? Or is this an unchecked rise in prices based mostly on greed and/or obliviousness to the current wages of Americans?

I looked at 4 different articles on this and the consensus seems to be that the root of the problem is construction costs. Basically, developers have to spend a lot of money to build these homes, and if they can't get a certain rent level, then they're not going to build it. So building new housing only seems to enforce the high prices, which only wealthy clientele can afford. And the wealthy clientele can obviously afford more expensive things, so the businesses of the area naturally begin to orient around those customers, driving up those prices. And all this serving to drive away the middle and lower classes who can't or refuse to pay such prices.

So why are construction costs so high then? Well that all has to do with the fact that we're still reeling from the burst of the housing bubble in '08. Labor for construction is still shorthanded and contractors got burned when the businesses of builders started to decline and they began to stop paying their contractors or paid them less than promised. There's also issues with just getting the land to build on. Zoning and permits and infrastructure. It all takes longer to do than ever before and it's more expensive. On top of that, the burst also burned local lenders like banks and credit unions, which caused them to be much more stingy with who they give loans out to. And then on top of THAT, people no longer able to afford their houses had to of course move into an apartment, which drove national demand for apartments WAY up. Alright then. I think that's all the issu- Oh wait, no it's not. Homeowners these days are also actively campaigning against development due to wanting to keep the value high on their shiny house they already own or simply due to confusion, thinking that development will actually raise prices somehow.

All in all, the TL;DR of this is that the demand is huge and the supply is low. And it looks like it's not gonna get any better any time soon.