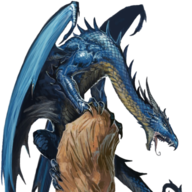 Veteran
Staff member
Founder
Game server maintainer
Perhaps I should have made this post a long time ago. I didn't do so though because I know people don't appreciate getting preached to, but I've also written articles in support of a lot of different causes, and it seems silly at best that I never wrote at least one article explaining my core beliefs. This is not my intention here at all to convince anyone of the truth of what I believe. This post is merely here to give an explanation of the beliefs that are firmly rooted in me and to clear the air. And I do truly think an explanation is needed because I see so much misinformation now about Christianity and the LDS religion as a whole, and I think I should at least try to set the record straight. Rather appropriate too for a Sunday thread.

A STRONG DISCLAIMER though. I am going to be explaining my Christian beliefs through the lens of The Church of Jesus Christ of Latter Day Saints (mormons). I am not going to be defending any other Christian religion or their practices. Or at least not directly anyway. Also, this thread will not address EVERY SINGLE misconception people have about Christianity or the LDS religion, but it should cover the high points.

1. Christianity is not about being better or worse than others.

It's about always improving yourself. Being the absolute best person you can be. You're not a good person because of fear of Hell. You're a good person because you want to be. Because you want to truly progress as a human being. And not just from a temporal standpoint, but from an eternal spiritual standpoint as well. We believe it is in our very nature to progress and to gain power, and to be barred from progression is absolute torture to our being. Power is neither good nor bad. It just is. And for better and worse, we are eternally drawn to it and will always seek it in one form or another. We are beings of control and forever will be. We must learn to exercise it with discipline and absolute fairness.

2. Christianity is not about intolerance.

It is, however, about knowing what is right and what is wrong. To say that stealing is probably a bad idea is not being intolerant. We must truly love the sinner and hate the sin. Now, for my religion, we believe there are actually unforgivable sins, but they are SO extreme that most all people should never have to worry about them at all. An example of such an unforgivable sin would be cold-blooded murder.

3. Christianity is not about being naive or hiding from anything dark.

In fact, to be a true Christian, I firmly believe you should at least be acquainted with the full nastiness that humanity has to offer. To stare into that deep black abyss of hopelessness. And not just that, but to understand it. Why it's there. How it works. And then to work against it by being a beacon of hope for others. Whether someone else is Christian or not, doesn't matter too much at all. We all struggle in this world. We all have to contend with this awfulness no matter what one believes.

4. Christianity is not about spattering roman execution symbols everywhere.

Christ did rise from the grave. He did everything He set out to do during his mortal life on earth. He was triumphant So, having the cross be the universal Christian symbol is, to me, a crude travesty, and not at all what Christ stood for.

5. Christianity is not about following a bunch of arbitrary rules.

It's about striving with all your might to find actual truth and sticking to it, no matter what it may be. No matter what random people on the internet may say. No matter what your friends may say. No matter what your dearest family member that you love with all your heart may say. Actual truth never changes. Not for anything. It never will. It persists forever and ever no matter what illusion may rage against it. It is and will always be as irrevocable as the very laws of physics. And that is why Christianity requires such dedication to follow. It's hard. Sometimes, your temporal being will complain against it greatly. Why? Because it is like a child. Your body doesn't understand truth. It only understands what it wants. To discipline and make your body work for you instead of you working for it is what needs to be striven for and is deeply a part of what makes a true Christian.

6. Christianity is not about looking out for number one.

It is about self-sacrifice. It doesn't necessarily have to be extreme, but you must strive to be ready to do so for others around you. It is about trying to understand the other person even if they spit in your face. It is about being mature and strong, even if no one else around you will be.

"A juvenile becomes an adult when, and only when, he acquires a knowledge of duty and embraces it as dearer than the self-love he was born with."
- Robert A. Heinlein

-

Now these are my views, but they are what I stand for. If your Christian though and your views differ then go ahead and make a post down below.