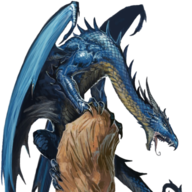 Veteran
Staff member
Administrator
Global moderator
Clan member
17,606 votes and 2,070 comments so far on Reddit

www.reddit.com
Yes, you do. It's right in your damn name. Worship is much more than just bowing and prostrating yourself upon the ground. True worship entails full emulation of the being you are worshiping.
Look, I don't even care. If you're gonna worship Satan, just do it. Or if you're an atheist, just say it. Don't try to weasel out of things when your church is
literally
named the Church of Satan. You guys dug this hole, now lay in it. Or don't and find another religion. "Choose you this day whom ye will serve..."
By the way, some of your
rules
are equal parts awful and stupid.
Last edited: