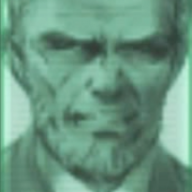 The Actual Hero
Sanctuary legend
A market needs regulation in order to function, and for the safety of consumers. When you're buying a product at the store, you can read certain facts about it on the packaging. What's important is that the packaging must not contain lies. A brand of cereal can't claim to cure cancer, restore sight to the blind, or raise the dead. The ingredients and nutritional information need to be listed. A consumer, when selecting between different items, can use these facts in order to make an informed choice.

However, it's different in the "marketplace of ideas". There are no regulations forcing peddlers to tell the truth.

Consider a subreddit like r/politics. A place like this might claim to allow discussion from all points of view, but this is a lie. They actually heavily censor and suppress conservative points of view.

Let's say that you see this censorship, disagree with it, and decide that you should start your own subreddit with less censorship so that both sides can be discussed.

Now a new user is presented with two subreddits, the original and the alternative. Because there's no regulation, the original subreddit isn't forced to advertise how they only allow one side of the argument. If they were, a new user might choose to go to the alternative instead, but since the user doesn't know about this, they choose to go to the sub with the greater amount of users, and the alternative never establishes a foothold.

Since there is no regulation in the marketplace of ideas. These platforms are free to manipulate you by lying to you. They advertise one thing, but sell another. They say that they're open to everyone and allow fair and balanced discussion from both sides, but they really don't. If the popular platforms were forced to be transparent about what they censor, they would not have the amount of users that they currently do.

Internet platforms exist in a market without regulation, and they constantly lie in order to gain users. This makes it difficult for new competitors to enter this market and hurts consumers who are either manipulated or censored.

Regulation is necessary for the real-life market, perhaps we need regulation for the "marketplace of ideas" as well?