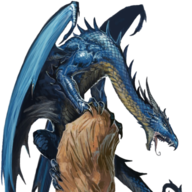 Veteran
Staff member
Founder
Game server maintainer
Neverwinter Nights vs. Neverwinter Nights 2/Baldur's Gate. Which one do you like?
"Oh I like BG because I liked all the party members you had to..."
"NWN2 felt more like a D&D experience because you had party..."
"BG was amazing when you had all those people..."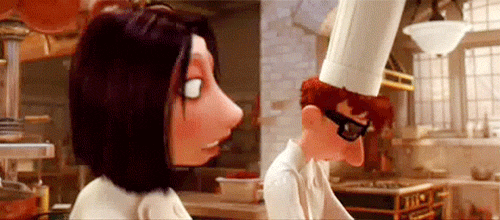 You know what? I actually do get it. Kind of. Some people like the strategy of organizing, taking care of, and commandeering a large diverse party of characters. And that's alright. But what about loners like me?
A lot of people say they're "lone wolves" but it's usually a crock of shit. And the popularity of BG/NWN2 and Skyrim companions kind of goes to prove this. But here's the fucking dealio. NWN1 is the ONLY top-down cRPG (besides maybe Diablo and its ilk, which is awful in my arrogant opinion for different unrelated reasons) I've seen that doesn't shove everyone and their grandma into your party at once nor does it expect you to have that many people at all. One, maybe two party members is what you get and what you're expected to have. And party control? Nope. None of that. They manage themselves.
And you know what? That's fucking awesome. You know why?
Because it allows me to focus almost all my efforts on the character that I made. You know, the character I customized deeply for my own player avatar and am actually invested in. The person I wish to control and be. That's fucking why. And when I'm doing that, I don't want your game to thrust their half-baked motherfuckers into my damn lap like I just got hired for a 9 to 5 baby-sitting job. "Did you take your health potion? Did you go there? Did you equip your fucking armor?" WHY DO I HAVE TO TELL YOU HOW TO DO YOUR JOB, RANDOM PARTY NPC?
I'm sorry but I do NOT feel like taking my time making sure SIX RANDOM CHARACTERS YOU DUMPED INTO MY PARTY have all the right gear and are speccing just right for each of their special classes, because if they don't, oh WHOOPSIE, they end up killing themselves, and by extension, get me dead and then I gotta start over and dig into stats and inventories AGAIN because their sitting in the corner sucking on their thumb, and holy hell, I ain't got time for this mickey mouse bullshit!
NWN1? Hire a henchman and go to fucking town. Look at this, you just go into Trade of Blades and get Grimgnaw and he's like a fucking attack dog that takes care of himself. IMAGINE THAT. I went through the ENTIRE NWN campaign using just Grimgnaw and I regret absolutely fucking nothing. I did all the talking and the managing of my own character. He did the punching. Best fucking meat shield ever. 10/10. Grimgnaw was my BFF. Can I get that in Divinity: Original Sin 2? Nope. Dragon Age? Nope. KOTOR? Nope. NWN2??? Hahaha no.
And as to the argument that it's "more like a PnP D&D campaign" to have 4+ party members you have to manage by yourself, this is patently false. In ANY D&D campaign, you manage ONE character. YOUR OWN! Nobody else's. You may coordinate with your party members some, sure, but that's the extent of it. So no, if anything, NWN1 was actually more like a real PnP D&D campaign than any other fucking RPG for the PC.
Now, I know what you're thinking. Here I am complaining about parties. In party-based RPGs. Actually no. What I'm really complaining about is the INSANE prevalence of parties in so many RPGs that aren't action-oriented. Because of this, if I just wanted to play Baldur's Gate with one, maybe two party members, I can't because the difficulty is balanced for you to have as many party members as possible. Because they have to do it that way or else the game will be way too easy.
So in summary, I don't actually care that there's party-based RPGs. It's when they're saturating the RPG market and that's all we see these days it seems.
*whew* Alright. Rant over.