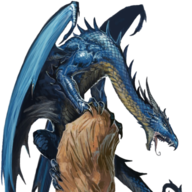 Veteran
Staff member
Founder
As promised, here's the thread where I lay out all the extra goodies that will be needed to extend the functionality of this device. Note that I am not including any peripheal that uses USB. We'll be talking purely about PCI-E cards and SATA devices here.
1. SYBA SY-MRA55006 5.25" Dual Bay Mobile Rack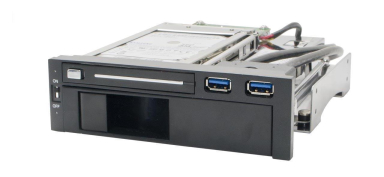 ​
Probably the most important peripheal of all of these. This nice 5.25'' drive rack will allow me to freely and conveniently hot-swap SATA drives and have them work at native speeds too. Now, sadly, it won't work with old ass IDE drives, but we can't have everything, and I haven't seen an IDE drive since forever anyway. This will allow me to use some of the storage I have just laying around collecting dust now.
2. Random OEM DVD Drive (TS-H653F)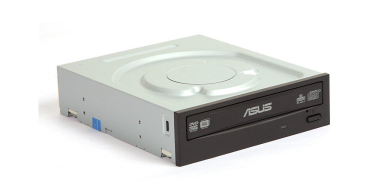 ​
An old optical drive I cannibalized from my last desktop. Still works great though. As far as optical discs go, optical drives are something you don't need until you NEED them. Also, I have some old DVD movies that were never released on blu-ray. I didn't buy a blu-ray drive though since I already have an unlocked USB-C one which I can also use with my laptop.
3. YOTOCAP YT-501 Dark-Dragon Capture Card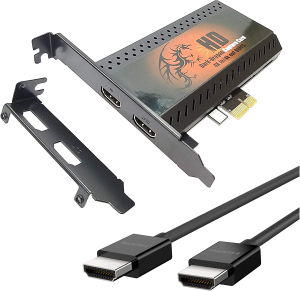 ​
This one was a bitch to find. While you can get many capture cards that are compatible with Windows 7/8.1, the 4K-capable ones seemingly all demand Windows 10. Absolute shit. Luckily though, I managed to find this one. We'll see though if it can actually live up to its so called 4k 60 fps capabilities. I want to believe.
4. ASUS PCE-AC55BT AC1200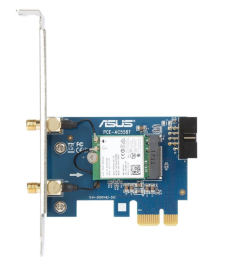 ​
Finding a good wireless card was also a bitch, but unfortunately, this one doesn't have a happy ending. Now, while I do have a USB dongle that does work fine, PCI-E wireless cards have been and are the preferred wireless solution in most cases. Also, this will allow me to have Bluetooth capability. So what exactly was the issue? Well, Bluetooth 4.2 (the latest Bluetooth standard supported by this card) is not the latest Bluetooth standard out there. That would be Bluetooth 5.2. But oh wait, Bluetooth 5.2 is only supported on Winblows 10! >_> But wait, it gets better. WiFi 6 (802.11 ax) is the latest, and that is ALSO only supported by 10. Fucking hell... So I had to settle for this card. Now, this is not a bad card at all, but even so, I wanted to future-proof things as much as possible. Once again though, I guess we can't have everything.
Last edited: