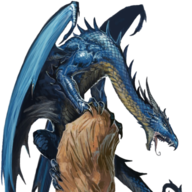 Veteran
Staff member
Administrator
Global moderator
Clan member
I spent about a day on this, more or less. And another 3 hours on top of that trying to figure out how to put the world in full stasis. This all came out a lot better than I thought it would though! And it even comes with a cool little story that you'll probably skip past on your way to the main content.

BTW, mostly unrelated, but fuck Imgur. Specifically its "uploading".

Story - This mysterious castle can only be found on a lost and completely nondescript infinite dimensional plane. The castle was teleported there accidentally by a sort of mage king who was looking for a spell to take himself to heaven. During his time researching, his underlings began to doubt him more and more despite his power, which cause them all to, one by one, eventually leave him. Nevertheless, he persisted and gave them no thought.

One day, he believed he had finally finished the spell. Ecstatic, he cast the spell without checking to see if he was really correct. And unfortunately, there WAS a mistake in the spell. It caused him and the entire castle to be transported whole to this dimension between dimensions. Once he had realized what he had done, it was too late and he was stuck. Day after day in the infinite reaches of this dimension, he looked for a way out, but there was none. Or should I say, there was only one.

After months of loneliness and fruitless searching, the mage king left the castle, walked some ways out, and finally ended his life, leaving the castle to remain in that realm forever.

-


Up next: Hamunaptra

... As soon as I build it.