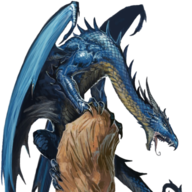 Veteran
Staff member
Founder
Game server maintainer
So I checked for a dice-roller add-on for XenForo anddddd...
This
is it. And it's not good. Normally I wouldn't care so much, but he actually wants $30 for this. Yeah, sorry, not happening. Not in its current state anyway.
I'd consider writing my own, but I'm still dicking around with making a Minecraft mod at the moment, so for the meantime, I'm just going to use my HP Prime for random number generation and manipulation. If anyone else needs a random number generator, just use
random.org
or
https://www.wizards.com/dnd/dice/dice.htm
.