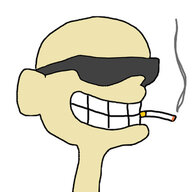 Lord Inquisitor
Sanctuary legend
Sanctuary contributor
@Guard captain
"Good to see we reached an understanding. Very well, we'll leave you to look after the town then, Thanks for your help and sorry for any...misunderstandings" Siegfried has a few glances over the guard captains map, quickly memorizing any features and locations of interest.
Now, with a slight grin forming, he turns to Rosh
@Battousai
"I think that's our cue to leave before I cause more trouble, aye" before walking towards the exit "Speaking of trouble, something tells me we better catch up with Eneva, before she and that kid get into it."