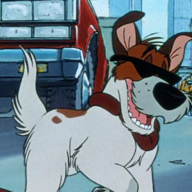 Disciple
Sanctuary legend
Why is it that whenever something like this comes up I feel as if I am trying to be straightforward, yet soft with my criticism, but still come across as a dick?

Look, the main issue with the Design is not the color coordination, which, yes, obviously matters. It's that this is bare bones design, it's the kinda design that you'd expect from a IT-Expert who's clueless about aesthetics. Which is to say it is functional and little more. Which is a bad thing if you actually want to stand out and grow your Site.

Look Arnox, I think the single biggest problem that this Forum has is that you are trying to do everything essentially alone (and that your Goal sounds alot like "become Reddit" which is unrealistic). Yeah, you ask us stuff and make polls. But the issue is more that nobody is stopping you from being sporadic or just doing poorly advised things. Like...this is happening because of the Ama on Reddit, you are being reactionary. I am happy that you try and I'm really not trying to be mean or anything and I also absolutely understand your reservations to handing anyone else the Keys. But I just don't think you are a good All-arounder type of Admin, which is what you are trying to be. There are tons of reasons why a community might not grow, but the main problem is that we don't have a hook at all. We don't really have a Subject Matter, so nothing there to attract, then on YouTube it's mostly gaming related stuff, which then begs the question why this place itself isn't reflective of that. Now arguably one could say that we are about Freedom of Speech or some shit like that...but I personally don't consider that much of a subject matter, even if that can truely be considered to be the case, we pretty obviously at best tolerate Edgelords like InfinityShock and those are the types of people attracted to such sites.

Basically, I think someone needs to sit you down, give you a step by step explanation of how to go about creating a site and then force you to stick to it. Then, when that stuff is done, the person should stick around to keep you from doing silly things like propossing to larger, more active boards with a different community that they should fuse with us and come over here for no apparent reason. Or that doing a AMA for a entirely insignificant Forum could be considered pretty arrogant or naive and therefore a reason to NOT give the Forum a chance, which I guess you didn't consider? Cause, you know, that's what I would have thought from the outside looking in.

See and now I feel like I'm being a Dick again.