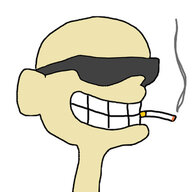 Lord Inquisitor
Sanctuary legend
Sanctuary contributor
Been toying with an idea for a forum game, curious if anyone would be interested in playing it?
Still working out the story and finer details but here's what I've got so far:
It'll likely be using a modified version of DnD rules (still working the specifics out)
Combat will be turn-based. Non-combat actions (pretty much everything else) will be "real-time". So no turns, e.g. if someone doesn't respond for three days, their character will just stand round idly till they do respond whilst the world and everyone in it moves around them.
You will not be expected to play as a group. You can if you want but you will not be required. If two people want to form a group and everyone else forms their own, You can. If two want to form a group and everyone else goes solo, you can. Its entirely up to you to decide.
There will likely be multiple endings, depending on what plays out.
The idea or I guess "theme' is Freedom. Once you enter the world you are free to do as please. I'm attempting to plan for as many potential actions, but there will likely be a bit of improv because someone will likely do something I can't/didn't plan for.