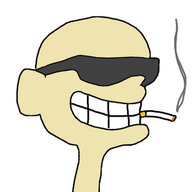 Disciple
Sanctuary legend
Sanctuary contributor
As we all know, Mass effect is getting a new collection released soon. But did you also know that they *gasp* changed the camera angle to focus less on mirandas ass!
Oh, the horror. The game is ruined. Now I can't stare at a characters ass, despite the fact the we keep calling her ugly. However will I live!
Sarcasm aside. I'm just so sick of people talking about it. Who cares. If you want to stare at her ass so much, just play the orignals ffs. Or, and I know this is going to sound crazy, look her up on hentai sites. I'm sure the collection will have issues, but is Mirandas ass one of them? No.