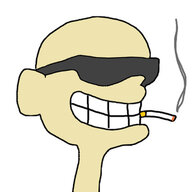 Full-time Magical Girl
Clan member
https://www.unrealengine.com/en-US/blog/announcing-the-epic-games-store
Why? Who asked for this? Why do we need yet another launcher/storefront to find stuff on?
People are going to argue that competition with steam is good, but between Uplay, Battle.net, Bethesda.net, Discord store, GoG, Origin, HumbleBundle and i'm sure i'm missing at-least two more, do we really need yet another storefront?
Someone could make the smash bros meme with the amount of storefronts we now have.