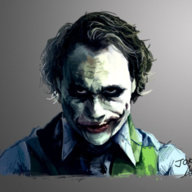 ⚝Future Author of Things✩are✩Looking✩Up v2.0z⚝
In Money We Trust? asks & answers the question, "what is money" and explains how money provides a shared measure of value that facilitates trade and cooperation between strangers. Throughout history, trustworthy money has fueled human achievement from the emergence of philosophy to the high-tech revolution. Featured guests: Alan Greenspan, Paul Volcker, Adam Fergusson, Steve Forbes.
(
source
- find the link to watch it there, or jump to it
here
.)
--
Public television in america is something else - in a very good way. In contrast, the de facto answer today is probably: no, in regulation we trust!