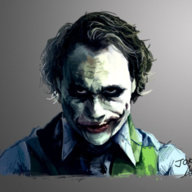 ⚝Future Author of Things✩are✩Looking✩Up v2.0z⚝
Why do games even need installers? Once I install, I delete the installer. You may object:

If you use Desktop/Start Menu, they automate the creation of shortcuts.
But I don't use these. No need for 100 "uninstall" and "readme" shortcuts.

If your system is fresh and hasn't the needed dependencies, they automate their install.
But I just keep a de-duplicated copy of common dependencies and install them all after a fresh operating system install. No need for 100 copies of DirectX 9 squatting my disks.

If you are modding your game and fear that you may break something and need to start over, you may be wise to keep the install.
But I use a version control system or incremental backups. No need to start from zero if I can start from the previous version.

If you are going to re-distribute a copy to your dumb friends, you need the installer.
But I don't make friendship with dumb people.

So, that is my take on it. What is yours?