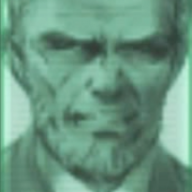 The Actual Hero
Sanctuary legend
I'll use this thread to post bad arguments people make about current events, and the rebuttals to them.
The argument:
"Anti-vaxxers say 'my body my choice' when it comes to vaccines, but don't say the same thing when it comes to women and abortion. Such hypocrites!"
The rebuttal:
You evidently have the memory of a goldfish, or too young to know this history of this phrase. Pro-abortion people are the ones who popularized the phrase "
my body my choice
" in the first place! Read the link! Even Wikipedia says, right up front, that it's a "feminist slogan". The anti-vax people are the ones calling YOU hypocrites because YOU claim to believe in bodily autonomy, but want to force vaccines and masks on everyone. They've taken your slogan in order to MOCK YOU. You only want bodily autonomy for yourself, not everyone else. When an "anti-vaxxer" says this, they are making fun of you.
By the way, using "my body, my choice" to argue for abortion is a bad argument. If you use this argument, do you also condone smoking, drinking, and doing other drugs while pregnant? It's just "your body", right, so you can do whatever you want with it, right? It's not hurting anyone else, you're only hurting yourself, right? Well, obviously not, because we know how much this harms the growing child. When the child comes out the womb and gets fetal alcohol syndrome, or is born addicted to the drugs you took, that was a direct result of your actions. It was your choice, but you indisputably harmed someone else's body. Just like with COVID, you spread your disease to someone else, causing them harm. You don't want the anti-vaxxers to do that, but you want to be able to do that to your child in the name of bodily autonomy? Then you're a hypocrite.
---
The argument:
"Having fun with/knowing how to operate guns as a kid turns you into a mass shooter"
The rebuttal:
So, you're saying that what you're exposed to as a child can influence your development? If this is true, then going to drag shows and being exposed to homosexuals and transgenders must also influence a child's development.
More to come