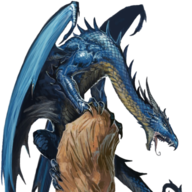 Veteran
Staff member
Administrator
Global moderator
Clan member
So Google has been criticized MANY times now and in the past of spying on users and selling that data. This is all but confirmed. And since Google is such a behemoth in the tech world as well as having lobbyists in Washington, it's no wonder people are so against them. And yet, millions of users still use its services, most notably its incredibly powerful search engine.

In the past, sites that provided news, download services, social networking features, and other things for free were funded by ads on the page. It was a widely accepted notion that if you browsed the web, then banner ads just naturally came right along with that. And that was how it was for a long time. But then, as we know, the ads began to more obnoxious, invasive, and downright harmful, and with the rise in popularity of browser extensions, it was almost inevitable that ad blockers would take off.

The ad blocker soon became almost standard operating equipment for the average web user. And as it became more and more ubiquitous for users, the viability of ads started to seriously drop. This was also during the time that MySpace and Facebook were taking off. I don't know exactly how it started, but it was realized that there was yet another way for popular sites to make money that didn't rely on advertisements.

Enter the proliferation of selling user data. It wasn't long before it was found out that companies were starting to engage in this practice to support their sites and even to make a profit. The backlash was slow but steady, thus bringing us to where we are now. Facebook founder Mark Zuckerberg has already been pulled into court to answer for these things. Tensions are high. And thus, we come back to Google.

Now companies like Google that rely on the trading of user data are more or less backed into a hard place. Facebook and Google could start charging for their services, but that would be a very hard pill to swallow for consumers. So I believe that Google continues to do these things because it believes that in order to provide such massive and wide-ranging services, it has to do these dirty deals.

And lets not kid ourselves here. Google has QUITE the expenses they need to pay in order to support all these features and power. Just in the US alone, they have huge server farms. And all of them requiring maintenance, power, and labor costs. How is Google going to pay for these things without charging users money? I don't know. I don't have that answer. Maybe if we're truly against our data being sold and shared, we'll just have to bite the bullet of a monthly fee. But if not, I think we all have only two options here. Either stop using Google services entirely, or accept that Google can have our data.