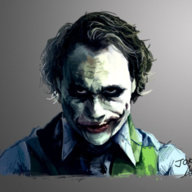 ⚝Future Author of Things✩are✩Looking✩Up v2.0z⚝
[...] Neither a radical direct opposition nor a politics of speech and elections will bring forth a libertarian future. But Wikileaks couldn't be stopped. Even though Julian Assange lives cooped up in the Ecuadorian embassy the site lives on, and just as effectively. Wikileaks still gives whistleblowers a safe haven.
Wikileaks manages to not be a hopeless method of political change as I have described. This is because rather than choosing to look at authority as it commits the act, it commits the act regardless of the authority. The whistleblower chooses to speak the truth in spite of the social authority. They move forward with the act because they can. They do it not in direct opposition of the state – not as an attack per se. Instead, they expose the state, ignoring the authority it has. This attitude of "I will move forward with the act regardless of the state's existence and what they say about the act."
This is the Wikileaks attitude that will bring forth political change. [...]
(
link to full article
)
---
Still waiting for the Wikileaks of the dead, in which the digital records of deceased people will be kept regardless of how controversial they are.
Aaron Swartz said he wanted his computer files to be made free when he died, I don't think I have seen them out there.
Some services disable virtual suicide notes as soon as they are notified that the account owner died, so a Wikileaks of the dead could be used to preserve them too.