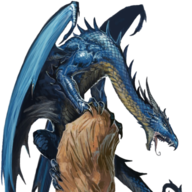 Veteran
Staff member
Administrator
Global moderator
Clan member
Prodeus is the first person shooter of old, re-imagined using modern rendering techniques. Oh, and tons of blood, gore, and secrets.

www.kickstarter.com
I first spotted this when I saw GmanLives' video on it
here
. Unfortunately, I was kinda mystified by the praise it was receiving. Now, this IS an alpha video of it and it IS only made by two people. At least at the moment. But I'm still seeing some big problems in the concept.
For one, it looks like they're just trying to copy from Doom 4 too much with parts of Brutal Doom mixed in. The levels also look very bland and uninspired, the weapons look rather generic, and the enemies are almost ripped straight out of Doom. Multiplayer could save it, but it doesn't look like they have the budget to really knock that out of the park. All in all, I just don't get what people see in this.