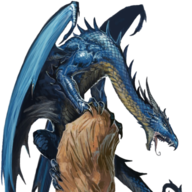 Veteran
Staff member
Administrator
Global moderator
Clan member
This Sunday, we'll be playing Guild Wars OG (specifically the Prophecies campaign). We'll start at the usual time and, though I don't think we'll reach it, we'll need to conform to a player party cap of 8.
YOU WILL NEED TO PURCHASE THIS GAME, but after that, there are no monthly fees whatsoever, so it's a one-time deal. There are no ways to pirate it that I know of. You can purchase the trilogy (all you really need) on Steam for $30 or the complete collection at the official website
here
for $40. Personally, I'd just get it on Steam as it's not tied down to Steam at all, the game will be yours for good even if it gets deleted, and it's just more convenient. But that's just me.